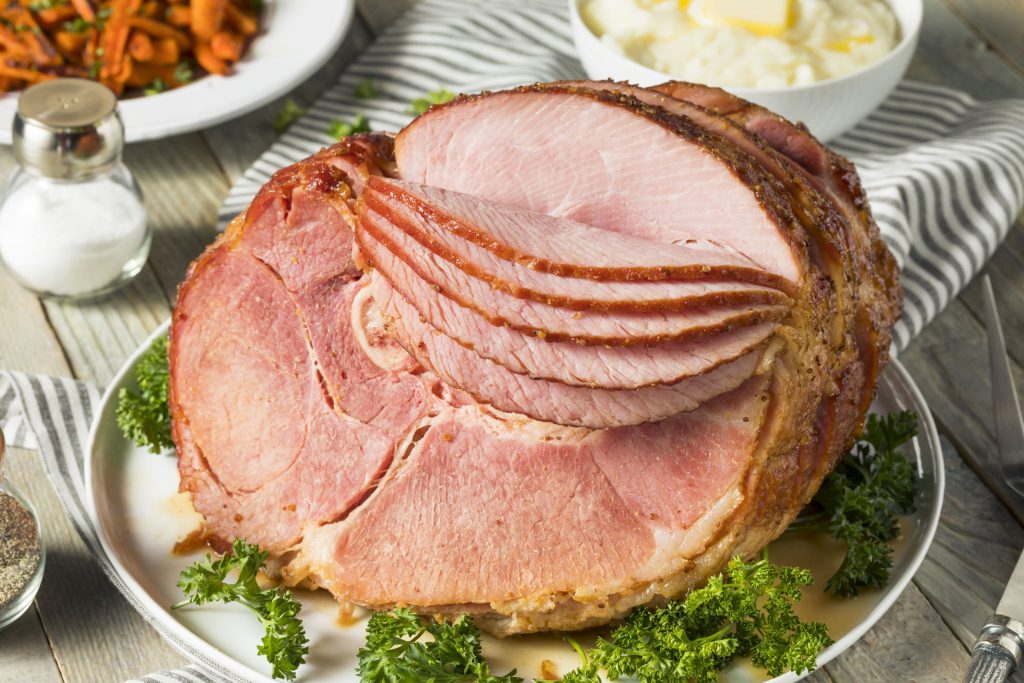 We are excited to partner with Hidden Stream Farm (Elgin, MN) to provide fresh hams to our customers.  Hidden Stream Farms is a very clean pork operation raising their pigs naturally without growth hormones or antibiotics. Hidden Stream Farm also processes their pork locally in an all-natural way that excludes additional preservatives, coloring, and other additives.
*Order by March 31
*Locally grown
*All-natural – no antibiotics, growth hormones or nitrates
*Fresh, never frozen
*Uncured, bone-in hams and ham steaks
*Sizes cut to order from 4-14 lbs (ham steaks, which average 1.5 lbs, are also available)
*$6.99/lb
To order, call us at 507-452-1815.